Sold Out BHM Celebration
On February 26 and 27, Wildcat students displayed their talents in two sold out Black History Celebration performances.
This show had been in the works since November. There were some obstacles to this year's show dealing with the challenges of different cohorts and not as many people being able to participate due to Covid-19 restrictions, but despite the minor setbacks, the directors have been dedicated to producing a spectacular show.
The theme of this year's show was Black Excellence. "Focusing on the positive parts of what it means to be black," Senior Ini Oyewusi said.
"We are a little bit heavier in spoken word this year; we emphasized the power of black voices," Junior Sammi Robinson added.
"I can't pick a favorite part of the show because [the performances] all have different vibes; but when they come together, the whole thing is absolutely amazing," Oyewusi mentioned. There are also "different dances like jazz and majorette that we have incorporated as well this year," Oyewusi added. 
According to Robinson, the political climate has become more of a motivation, but hasn't really changed anything. "Black history has always been and always will be. Heavier media coverage on us and our struggle doesn't decide how important we are. We are always fighting no matter what issues in the world are going on, and no matter how many people are aware," Robinson said.  
This show delivered powerful messages to the audience. "I hope that the audience learns that being black is a wonderful thing that so many of us are proud of. I definitely have learned to be more confident in myself as well as being proud of where I come from," Oyewusi mentioned.
"Showcasing our black student body is so important to not only recognize our talents and how we overcome the challenges we face, but exposing otherwise sheltered students to our culture and our way of life is a way to let the world empathize with us, and understand our success," Robinson said. 
Students enjoyed the spectacular performances this past weekend. "It was really well executed and the energy was great," Junior Elle Rollyson said. 
Anyone who missed the performance can view the show here.
About the Writer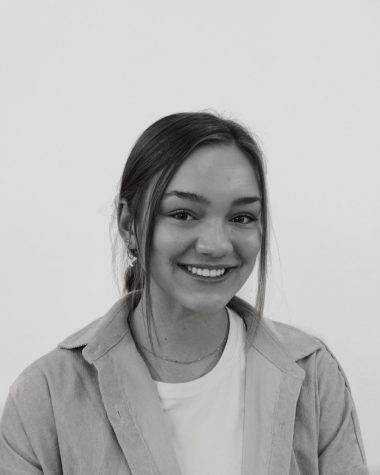 Grace Eby, Reporter
Hi, I'm Grace Eby, I'm a senior varsity cheerleader, and I'm also involved in theatre! I'm very excited to be part of The Scribe this year!