South Welcomes New Staff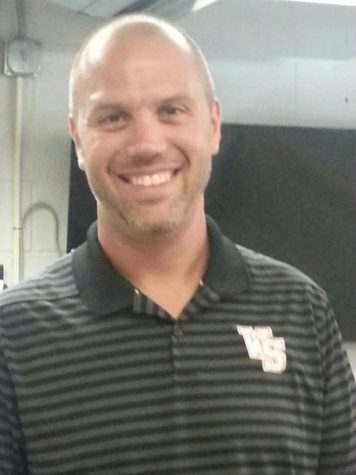 Jeff Good
This year, Jeff Good, is stepping up as Westerville South's new athletic director. Good has been involved in athletics for 10 years. 
He is a fan of all sports and loves competition. "Athletics played such a large role in my life growing up," he said. "I knew that I wanted to work in the field." 
Other than sports, Good also loves anything outdoors. He and his wife Eileen have one son named Jack. He's looking forward to getting to know the students and staff of Westerville South. He said he wanted to work at South because of its richness in tradition and success. 
"It was an opportunity that I could not pass up," Good said. He thinks that Westerville South is the best school in the world. He loves having the ability to leave a positive impact on his students' high school experience.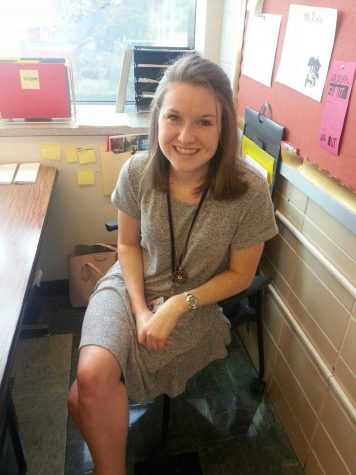 Allie Guist
Teaching Algebra 1 in Room 245 is Allie Guist, the new face in the math wing. She feels that South is a great place to be and that the students and staff are both great. 
"I really like the diverse community at South." Guist said.
She likes math because it makes sense. "Math is logical and I have a logical mind," she said. She is also really interested in math because she wants to help students who are struggling in math.
She used to coach track and gymnastics, and said she is interested in South's track team. She also enjoys exercising and painting.
She's looking forward to sporting events and building student relationships  She feels that students should work hard and persevere; likewise, teachers should listen and be understanding to students.
Bylal Humphrey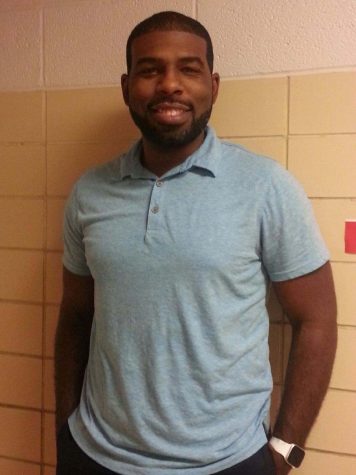 Up for both running laps and teaching class, Bylal Humphrey is South's new health and PE teacher. He will also be the assistant athletic director during fall and will be coaching track and basketball. 
This is his first year as a full time teacher, but he has experience as a substitute for two and a half years. 
He thinks that health and PE are very important and that students should be educated on them. "We live in a society where mental and physical health are a hot topic because we need it in order to function," Humphrey said.
Humphrey came to South as he was interested in the district because he knows and shares teaching values with the superintendent, such as, understanding students and their needs.
He is a fan of sports and has played track, basketball, and football. He likes hip-hop and R&B. He also enjoys playing sports, video games, exercising, and spending time with his family. 
Humphrey also thinks teachers should understand their students and remember their names.
Kiev Lamarr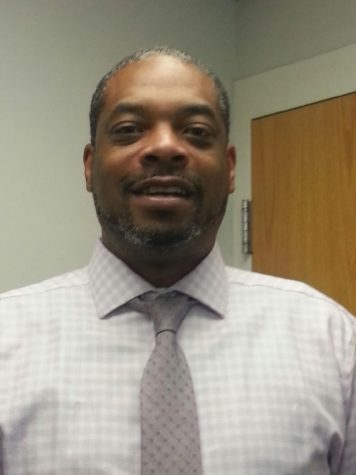 WS students, for the second consecutive year, welcome a new member to the administrative staff. Kiev Lamarr, is the new assistant principal.
Lamarr decided to work here after hearing many good things about South. "My first impression of South was that it has a nice family type environment.  The staff really care about the students and 95 percent of the students are respectful and polite," Lamarr said.
"What I like most about my job is interacting with students and watching them be successful," he said.  Lamarr is a fan of sports and has a taste for competition. He's looking forward to beating North and Central in sports. He is also a fan of the Chicago Bears, LA Lakers and NY Mets. He enjoys playing basketball, ps4, and taking naps. As for music, he likes hip-hop, especially East Coast.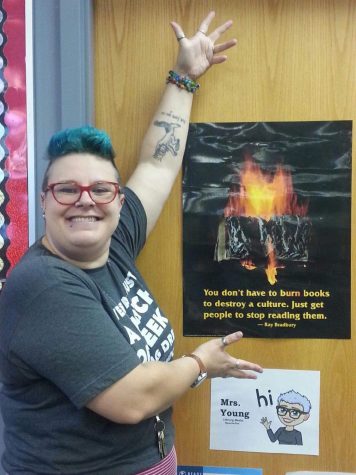 Brandi Young
You might be familiar with names like Sirius, Desdemona, and Newt from books like the Harry Potter series and Othello, but these aren't just the names of book characters; they are also some of the names of Brandi Young's pets. 
Young is Westerville South's new librarian. She has 3 dogs, 2 cats, 2 fish, and 1 snail, all of which are named after literary characters. 
Young was previously a student teacher at South under English teacher Mary Fuchs. However, this is her 12th year as a media specialist. She has always wanted to work at South, and had wanted to go to South for highschool.
 "Everyone here is so welcoming. I'm so happy to be here," Young said. She is married to Jay, who is also an English teacher, and they have a son named Asher. 
Young loves to read and believes that people should read from many different genres, to broaden their worldview. She is also a fan of watching football and hockey, and enjoys listening to rock music. 
Young also loves technology and has a hobby of building websites. She said she enjoys the simple math that goes into it.
Amy Tankovich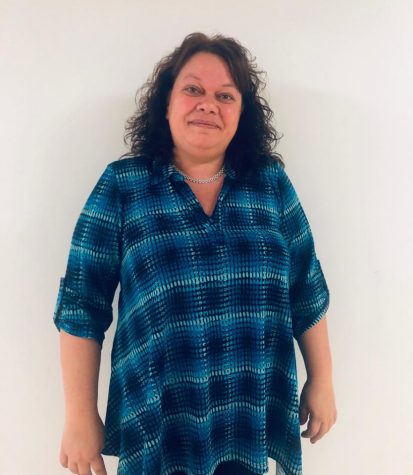 New staff members are common at Westerville South as experienced and well-liked teachers leave or retire.
ESL teacher, Amy Tankovich is part of the new generation of teachers at South. She said her experience at South has been "awesome so far." She also enjoys seeing a lot of Heritage students in the hallways.
Tankovich loved going to sporting events and cheering in the student section when she was in high school. She was also president of the FHA (Future Homemakers of America) club and was on the varsity volleyball team.
Tankovich said, "In high school, I was pretty well known. I ran around in many different friend groups."
She grew up in South Vienna, Ohio, which is a small rural town. She said, "When I went away to college, I could not believe how big the world was. I wanted to be a teacher so that I could make the world a little bit smaller and accessible."
Family is very important to Tankovich, who is very close to her two sisters and parents. She said, "I have just as many true friends as I have family."
Tankovich described herself as "a nerd at heart" and that is why she has a love for reading and education. The best part of teaching for her is working with students.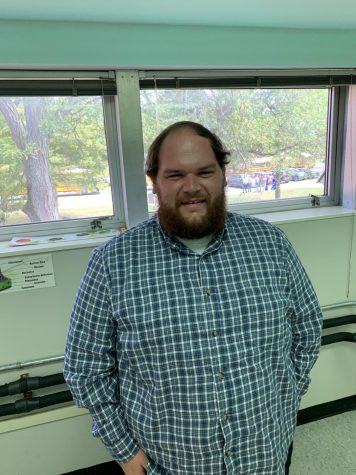 Thomas Brown
Special Education teacher, Thomas Brown is also part of the new generation of teachers at Westerville South.
Brown said his experience at South thus far has been positive. He said, "The staff and even the students have been very polite and welcoming to me!"
Brown lives with his dog Jaxson, who is a husky/shepherd mix and his two turtles, named Leonardo and Michelangelo. Brown in high school was one to enjoy the moment. Brown said, "I was a fun, energetic student."
Back then he was prouder of being "voted class clown then having good grades". That lack of focus in high school, while also playing football, according to Brown, has had an ongoing impact in his life in the form of student loans. He wishes he could go back and focus a little more on his schooling. However, Brown said he was able to receive some academic scholarships after initially attending Columbus State and then later transferring to Ohio Dominican, where he graduated. This life lesson has taught him the mentality of "make decisions now, that Tommy in 10 years will thank you for."
Brown said, "In high school, I was all about the here and now, which still can be good, in certain instances."
Brown recalled a funny memory from high school when he received an ISR, which is an in-school restriction for being tardy. At the time, he worked nights to help out his parents with some bills, but this would sometimes cause him to be late to school. Brown said one day while sitting in ISR, he thought it would be funny to tweet out to some of the teachers that he would buy them food if they got him out. To his surprise, he said one teacher took his offer since he knew of Brown's personal situation.
"I got in more trouble; but at the time, everyone thought it was funny, including several staff members," Brown said.
Brown knew for a while he wanted to work with kids. "I originally wanted to do social work, then I decided junior year of high school that I wanted to teach history. Then in college, I switched to special education," he said.
Brown said, "I love working with students and getting to know them. Luckily with what I do, it isn't always about what they can or can't do within the textbook, but who and what they are as a person. I love getting to know people and seeing how I can help them grow both as a student and a person."
About the Writers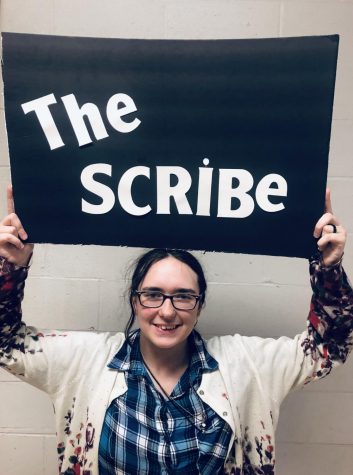 Fiona Thomas, Reporter/Illustrator
I'm Fiona Thomas, age 18, senior, and I am an illustrator and reporter on the Scribe. I love comics and cartoons and am aspiring to make comics as a...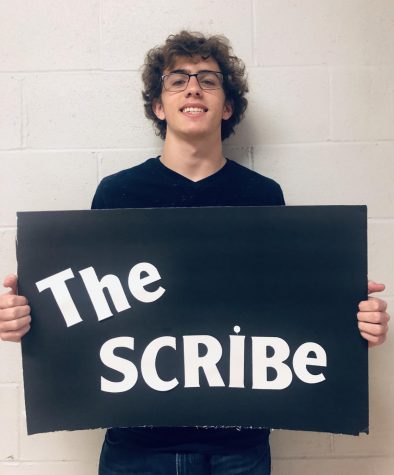 Dylan Winters, Reporter/Podcast Voice
I'm Dylan Winters the Lead Audio Production Manager/voice of The Scribe Podcast. I'm a senior this year and I'm pumped to graduate. I work at ihop in Westerville...