Young voters learn how "to rock the vote" for Nov. 5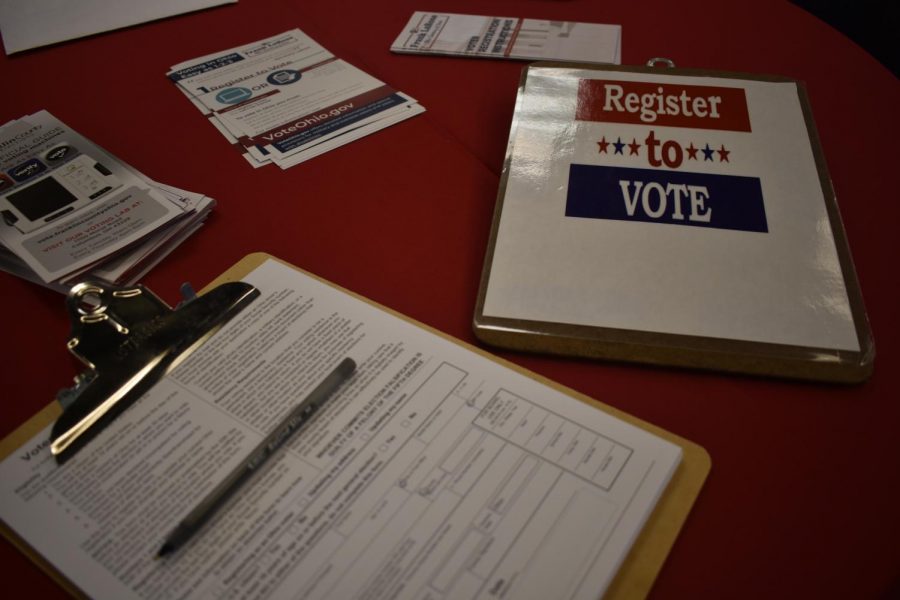 As Nov. 5 approaches, Westerville South students are becoming eligible to vote. One thing to make this easier for new voters is the Rock the Vote event, which took place on Wednesday, Oct. 2 in the iStudio. 
Rock the Vote is a nonprofit organization "dedicated to building the political power of young people through pop culture, music, art, and technology," according to their official website. The organization was founded in 1990 by Jeff Ayeroff, a record executive, in Los Angeles to encourage youth to vote. 
"We've been to Westland High School, Walnut Ridge High School … all around Ohio," Sara Zienba, Education Outreach Coordinator of Franklin County Board of Elections, said. 
She was the representative of the event in the iStudio. "We started planning [the Ohio events] in January, and started the project in February," Zienba said this is a total two-year effort to prepare the newest voters for the 2020 Presidential Election.
Because of the machinery Zienba personally brought in, students old enough were able to register to vote, and then proceed to practice using the voting machine.  A slip was printed from one side of the machine after registered students made their selections. Then, with the option to flip over the slip for personal privacy, it was fed into another side of the machine for it to scan and count the votes.
 As of third period on Oct. 2, there were 9 total voters, according to Zienba. "We've also had four to five people register to vote," Zienba said. "Hopefully we have a lot of turnout, we want to prepare students for Nov. 5." 
Nov. 5 is an important date; the Ohio General Election Day takes place then. Any student who turns 18 before Nov. 5 is eligible to vote and Zienba urges those students to do so.
Originally, the mayor and city council were planning to attend the event in the iStudio, but plans suddenly changed. Principal Mike Hinze said, "It just didn't work out." He explained how having specific political groups at an event at the school could cause issues.
         "We just didn't want to seem like we were endorsing or supporting a candidate that we actually weren't," Hinze said.  "Of course, we know that [promoting a candidate] is not our purpose, but you can see how it might seem that way from an outside perspective, and we just didn't want that." 
Rock the Vote is not the only political opportunity coming to Westerville South. "We're actually inviting the mayor in January to come talk about local government," new librarian Brandi Young said. "It's just showing how [local government] works, so it's not about who's running against who. It's not a debate," she said.  Young invites all students to join the event, as it's a "really cool opportunity."
About the Contributors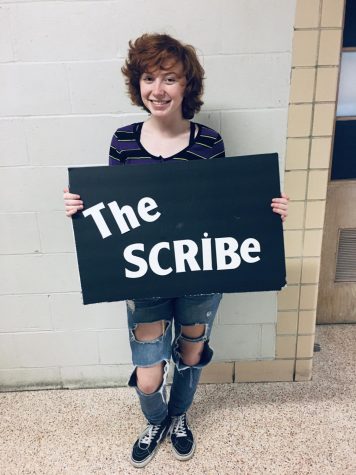 Rayeann Pauquette, Business Manager/ Reporter
Hi, I'm Rayeann! I'm a junior reporter, illustrator, and business manager for the Scribe, meaning I'm this generation's Kris Jenner.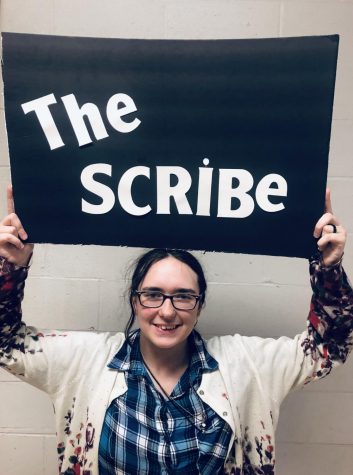 Fiona Thomas, Reporter/Illustrator
I'm Fiona Thomas, age 18, senior, and I am an illustrator and reporter on the Scribe. I love comics and cartoons and am aspiring to make comics as a...