Wildcat football continues to come out on top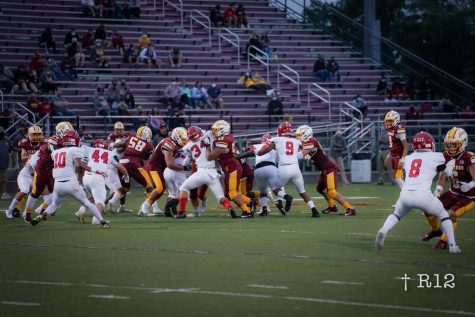 COVID-19 is not stopping the Wildcats from coming out on top. Westerville South football had a strong start to their 2020 season. The team's hard work and dedication have secured them five wins for the regular season, leaving them undefeated at 5-0 capturing the 2020 OCC Capital division title, and are now starting their playoff run.
The 'Cats have received a bye for the first week of the playoffs and will host the winner of the upcoming Watkins Memorial and Northland game on Oct. 16.  
"The team has been playing better than we ever have," said Kaden Saunders, a Junior wide receiver and Penn State football commit.  
Due to COVID-19, there have been several new rules and guidelines for the team to follow to compete this season. 
 OHSAA has implemented a new schedule change to ensure each team gets a fair shot in the 2020 season; each team played six regular season games. After the regular season, every team made it into the playoffs. 
After coming off a bid into the playoffs last year and a tough first round loss in the 2019, South has something to prove this year 
Head Coach Matthew Christ, in his fourth season at South, talked about this tremendous start and how COVID-19 has impacted their season. Christ said,  "It's definitely different… whatever we can do to play." Because of how scheduling looked this year, the 'Cats only received two home games in the regular season. 
Practices are also different this season with new safety precautions and regulations set by the Centers for Disease Control and Prevention and Governor Dewine that the team must follow. 
During practice, South football has four "home pods." These pods allow the full team to run drills together for 10 minutes at a time, with a 5 minute break back into the pods. These pods help limit contact for long periods of time. 
Christ said he "had to get creative" as a coach to successfully and efficiently run practice, all while keeping players and coaching staff healthy. 
Another rule implemented this year is limiting the crowd size and amount of fans at each game. Each week, football players, cheerleaders, and band members have a set amount of tickets, making the crowd size smaller than in years past. For sports that take place in Paul G. Price Memorial Stadium, there can be 446 home fans and 186 away fans. 
Because of this limited crowd size, the cheerleaders must work their hardest to keep the crowd energized at each game. "The student section gave me a lot of motivation, so it's a little harder without that."  Said Elizabeth Blais. Blais  also added, "I think it has taken away some of my motivation and excitement, but I think it's allowed me to focus on myself and what I could do better. So, I've definitely grown in that way."
 At most games, there are only parents and siblings of the athletes. Not many students have been able to get a ticket, which means no student section. 
 "The energy at games is just not the same as how it has felt in the past," added Senior Jaden Gubernath, a second year Varsity cheerleader.  
Gubernath mentioned,  "I think the pandemic has impacted how grateful I am to be able to cheer. Cheering at the games every Friday with my team gives myself a sense of normalcy, even though everything is super weird right now." 
Peter Pedrozo, senior quarterback and captain, said, "Limited crowd size doesn't impact how I perform, but I miss having a huge crowd with students. Being at home and scoring so many points would be so much fun having an electric atmosphere with the students yelling and chanting." 
Coach Christ and the Wildcats have taken the bye week as a chance to prepare for their upcoming game and "have a chance to make a good run" in the playoffs this season.
About the Contributors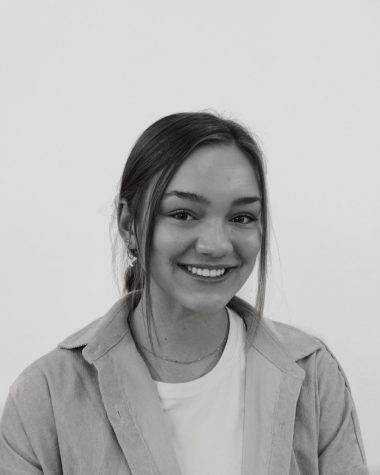 Grace Eby, Reporter
Hi, I'm Grace Eby, I'm a senior varsity cheerleader, and I'm also involved in theatre! I'm very excited to be part of The Scribe this year!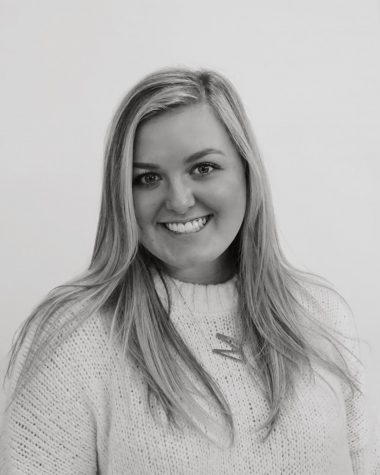 Morgan McCoy, Sports Editor
HI,I'm Morgan McCoy! I'm a senior varsity cheerleader for football and basketball. I'm the sports editor and social media manager for The Scribe.