How has COVID-19 impacted Wildcat fall sports?
The fall sports season has been hit hard from the COVID-19 pandemic. There were many uncertainties over the summer and at times, athletes like Senior boys soccer player Milo McNabb, were wondering "if there would even be a season at all."
Soccer 
McNabb said, "I was unsure if we were going to have a season so everytime we had practice in the summer I gave 100 percent because it could have been my last time out there." 
 Fall sports must follow many guidelines in order to stay safe and healthy. All athletes and coaches are required to wear masks and maintain a 6 foot distance from others as much as possible. While masks are not required during games, anyone on the sidelines wears a mask or a gaiter. 
 Girls soccer, currently 4-10 on the season, have also had some slight changes with their season. Ava Kellar, a Sophomore, said, "The most difficult thing this season was having to split into three groups all summer." 
Practice drills have had to change in order to remain socially distant. Teams can be in a full group for 10 minutes, and then have to go back to smaller groups for 5 minutes, to shorten potential contact time.  
While all athletes are happy they have a chance to play, there are some disappointing things teams cannot do during their season. Senior Boys soccer player Nick Lovell said the hardest part of their season so far has been not having a locker room. 
Unlike football, the limited attendance size has not affected soccer as much. Thomas Stathulis, a senior, said, "I think the only motivation needed is from your teammates. You go out and win for them and no one else." 
The boys soccer team has had a winning season, currently 10-1-2, earning the "Rule the 'Ville title" in the 2020 season after beating North and Central. This is the "first time the team has outright earned this title in program history" added Stathulis. 
Cross Country
The impact of COVID is reaching all fall sports. The Boys and Girls Cross Country team have three groups each for practice. Everyone wears a mask unless they are running. 
Abbey Williams, a Senior Girls Captain, said practice and meets were "really weird at first, but [they've] adapted very well." 
Ethan Stofel, a Junior on the Boys team, mentioned "some people are being left out of meets this year because they have a limited number of participants due to COVID restrictions.
 Marley Jackson, a Senior Girls Captain, said, "all the fun things you can do as a team were taken away." 
On a positive note, Stofel believes this is "bringing the team closer together so [they'll] be stronger next year." 
Golf
The Girls and Boys Golf team has not endured any drastic changes for this year's season. The golf teams social distance when they play, and no one shares equipment. 
The teams also wear masks while riding in the van together for their away matches. Katherine Blais, senior and Girls captain,said, "I don't think the atmosphere impacts me or other golfers performance since it is not different than before."
 Andrew Collinsworth, a senior on the Boys team, added, "Because our sport doesn't require any contact whatsoever, it has been easy for us to maintain our regular schedule." The most challenging part for these teams has been staying socially distanced from friends and wearing masks in the van on the way to away matches.
Girls Volleyball
The Girls Volleyball team wears masks everywhere until it is time to warm up. The bleachers are marked where fans are allowed to sit during the games, and there is less physical contact during celebrations.
 Sophia Polo, senior Varsity captain, said, "It's weird not having as many people watching; it can bring the energy down." 
Carly Bithell, a sophomore on the JV team, misses having the crowd filled, "but whatever it takes to have a season [she] is willing to do." Bithell believes that everyone has done their best to make this season as normal as possible!
Overall, the Wildcat fall athletes have adapted well to the changes and have been willing to do anything possible to have their season. 
About the Writers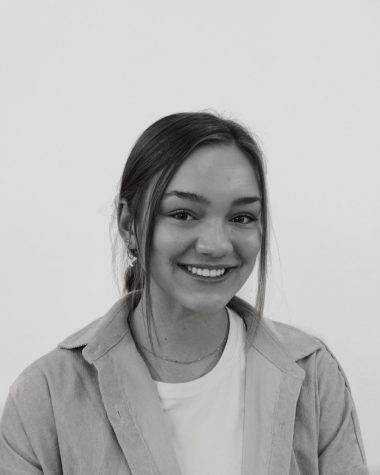 Grace Eby, Reporter
Hi, I'm Grace Eby, I'm a senior varsity cheerleader, and I'm also involved in theatre! I'm very excited to be part of The Scribe this year!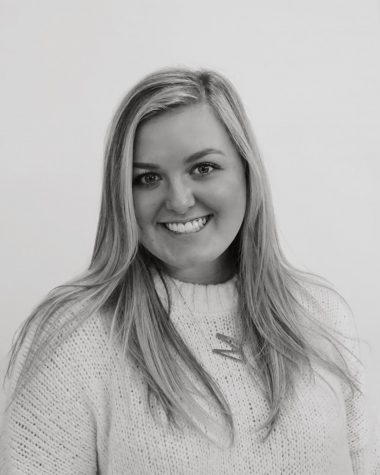 Morgan McCoy, Sports Editor
HI,I'm Morgan McCoy! I'm a senior varsity cheerleader for football and basketball. I'm the sports editor and social media manager for The Scribe.