Wildcat Swim and Dive anticipating first meet of the season
Swim and Dive have kicked off their season, but are one of the several winter sports on delay due to Covid-19.
The Swim and Dive team are following the safety guidelines set by OHSAA for winter sports. 
The team has to minimize the amount of people able to swim as well as limit the amount of people allowed at each practice. This year there's only six swimmers per lane, and all swimmers have to follow social distancing. Swimmers are also required to wear masks at all times when on deck. 
According to Senior Riley Andrews, the new safety guidelines have "caused a lot of people to quit and lose interest because the social aspect of swimming is completely out the window."
The attendance at swim meets are cut down greatly this year as the coach is only allowed to take 12 boys and 12 girls to each meet. The fastest swimmers for both boys and girls will go to the meets. 
The team usually has big invitationals, but those will not be allowed this year. They will only be able to have meets with one other team. 
Andrews said a goal for this season is to actually have a season. "But more so I would really like to be able to have our relay make districts one last time before I graduate," Andrews said. 
"I'd say the overall goal would be just to get as fast as you can, and for each swimmer to improve their technique and try to build up their endurance to get more speed and just get the fastest times that we can. And hopefully we will be able to go to states, " Senior Carissa Schroeder added. 
Although their season has been put on pause, the team is in a hopeful spirit and expecting to be making a return soon. 
About the Writer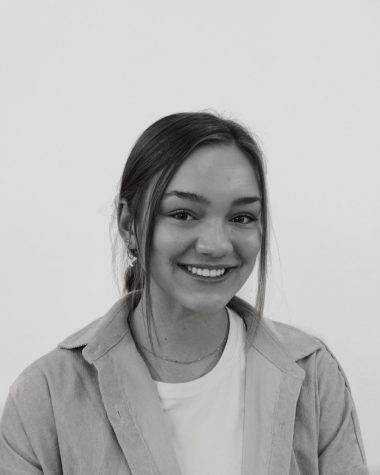 Grace Eby, Reporter
Hi, I'm Grace Eby, I'm a senior varsity cheerleader, and I'm also involved in theatre! I'm very excited to be part of The Scribe this year!