South Celebrates Cats With Class
Wednesday, March 17, South celebrated this semester's 44 'Cats with Class nominees. 'Cats with Class recognizes the outstanding behavior and qualities of exceptional students. 
According to Cats with Class advisor Mary Fuchs, 'Cats with Class recipients normally get a morning reception with a guest speaker and a special breakfast sponsored by the academic boosters. However, due to the pandemic, breakfast was not able to happen. Instead, students received a gift bag with Cheryl's cookies and a Cats with Class t-shirt.
Although academics are very important, students are recognized for reasons other than academics. According to Office Secretary Bev Davis, "The qualities the staff look for are compassionate, helpful to them or seen helping other students, a team player, a hard worker, etc. Genuinely, a good person." 
The 'Cats with Class program lists several definitions or examples of class: "Class is considerate of others. It knows that good manners are nothing more than a series of petty sacrifices."  Another example is  "If you have class, you don't need much of anything else. If you don't have it, no matter what else you have-it doesn't make much difference."
Senior recipient Reagan Wernet said, "I think Cats with Class is a good program at South because it shows recognition to students for their hard work and attitude towards school."
About the Writer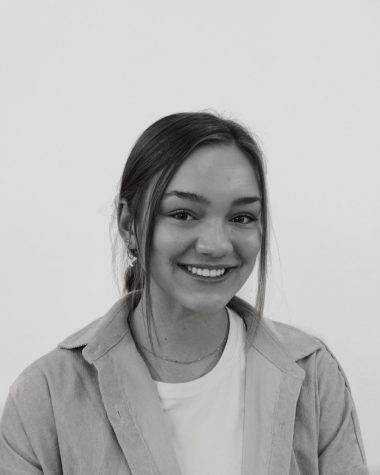 Grace Eby, Reporter
Hi, I'm Grace Eby, I'm a senior varsity cheerleader, and I'm also involved in theatre! I'm very excited to be part of The Scribe this year!