Westerville south baseball teams winning games left and right
Spring sports are coming in hot this year, and the WSHS baseball team is no exception. 
 As of April 24, the Wildcat baseball team has played a total of 15 games and three scrimmages with a current record of 12-3, losing only to Dublin Scioto, New Albany, and Big Walnut. The team still has many games left, ending the season with a total of 27 games. 
Head Coach Tim Bates said that practices haven't changed too much due to Covid. The team size is the same and the number of games; however, the only small difference this year is that the indoor practices have been moved out of the aux gym due to lunch being moved there. 
The two teams, Junior Varsity and Varsity, do not practice together, also, due to covid precautions. The team does wear masks during practices and games as well. While on the field the players aren't required to wear masks, but if they feel the need or they want to they can according to Bates.  However, he said they are required to wear masks while sitting in the dugout.   
The seniors this year seem to be very strong and aiding the team in all their wins. Brayden White, senior, has proven himself as the leading hitter of the season. Logan Hunn, senior, has taken his place as the leading pitcher and Nick McConnell, senior, as the leading fielder.  
White has hit a total of two home runs, while no one else on the team has hit any, giving him his title as the leading hitter. 
Hunn credited his success as a pitcher to the fact that he doesn't, "let [his] emotions get to [him]." He said he also knows that his teammates have his back while he is pitching. 
McConnell practices infield everyday and it transfers to the game. He said, "Anyone can be a leading fielder, [I] just had the most chances." 
Several seniors are planning to continue their baseball careers in college. White is receiving a baseball scholarship for Toledo University. Andrew Collinsworth plans to attend Bluffton University for baseball and is receiving scholarships through academics because Division III cannot give athletic scholarships. 
Hunn, also going to a Division III college, Ohio Northern and plans to play baseball at the school. 
 Over the weekend, the baseball team took home two wins. They blew North out of the water with an 18-0 win and beat Central 8-5. The baseball team faced North again on Monday, April 26, they won over North once again with a score of 6-3. 
About the Writer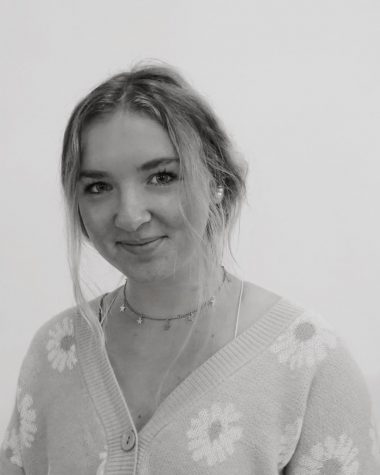 Maeve Stacey, Reporter
Hi I'm Maeve Stacey, I am a senior on the Varsity football Cheer team and the Swim team. I'm looking forward to this year, even though it's not what I...