South Football continues to "Defend the Standard" in the playoffs
Morgan McCoy, Sports Editor and Social Media Manager
October 28, 2020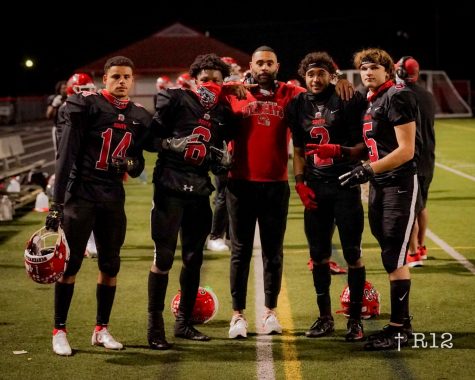 With the round 4 of the OHSAA high school football playoff quickly approaching, the Wildcats continue to survive and advance. The Wildcats "defend the standard" motto has reigned true throughout the 2020 season. 
"Defend the standard", meaning, "Do right; Competitive excellence; and We over Me", are some of the ideas preached to the players, and these standards have helped the boys maintain success each week. 
The 2020 season has been "a year like none other," Marques Parks, assistant football coach, said.
After advancing to round three, South hosted Olentangy Berlin for the first time at home on Oct. 23. Olentangy Berlin, seeded 11, went 3-3 in the regular season and beat Whitehall-Yearling and Wooster before Westerville South. 
With only a few minutes left in the third quarter, the Wildcats were up 42-10. Due to a weather delay, the game was postponed to finish the following morning. The Wildcats won 56-28 and will move on to play at Massillon Washington on Oct. 30. 
After a late game day cancellation by Franklin Heights in week 6 and a first round playoff bye, South had a two week break to regain strength for the postseason.
"The two week break really helped us because we got to rest more and get our bodies right so we can be 100% when it comes time for the playoffs," said senior lineman Devin Otang. 
 In round two, the Wildcats hosted Watkins Memorial and won 56-28 on Oct. 16.  Watkins beat Columbus Northland prior to coming to Paul G. Price Memorial Stadium. 
The Wildcats have practiced week after week and the players say much of their success comes from their coaches. Head coach Matt Christ and his coaching staff have helped the boys "get better each day," senior quarterback Peter Pedrozo said.
 The coaches also "aim our focus on little details in order for us to succeed," added Pedrozo, which has been big to help them win each week. 
Parks, a third year assistant coach at South, has led the receivers each week to score big. "We are throwing the ball so much. We will be successful when they all run their route as if they will get the ball. We don't know who will get the ball at any given play," Parks said. 
The Wildcats average 48 points per game and a majority of those points come from the receivers: Seniors Matthew Bame and Jesse Devore, and Juniors Javi Wills and Kaden Saunders.
 Last year, the Wildcats made it to the playoffs and lost to St. Johns High School in Toledo.  
In 2019, the Wildcats focused on making it into the playoffs. This year, however, every team advanced into the playoffs. So, the goal was to "win each week we played," added Parks.
With many improvements made this season, the difference between last season and this season is "like night and day" according to senior receiver and kicker Matthew Bame. "Our offense has been our biggest strength this year," Bame said.
With the round 4 roadtrip approaching, the Wildcats must prepare in practice and through watching film. "Practice has always been intense. Once the playoffs started, we turned it up a notch," Zane Boszor, a senior linebacker said. The Wildcats have worked hard to prepare for this game. 
Massillon, the second seed, also received a bye for the first round, then beat Walnut Ridge 56-0 in round two, and after beat North Canton 48-23 to advance against Westerville South in round four. 
The Wildcats goal is to focus on "one week at a time" according to Oteng. 
Pedrozo added, "Keep our egos in check and make sure we stay focused on us and not underestimate anyone."
The Wildcats are set to take the road trip this Friday and are working their hardest to prepare so that they can survive and advance to the next game.
"Practice our hardest today. And if we do that, Friday will take care of itself," Parks said. 
About the Writer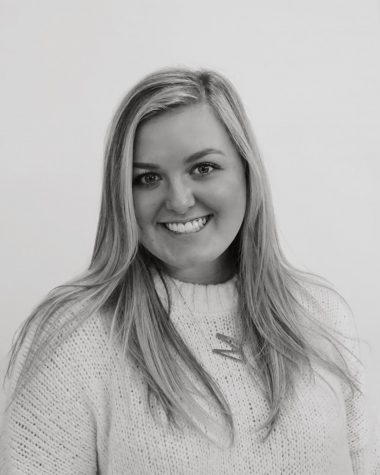 Morgan McCoy, Sports Editor
HI,I'm Morgan McCoy! I'm a senior varsity cheerleader for football and basketball. I'm the sports editor and social media manager for The Scribe.