Spotlight on South Students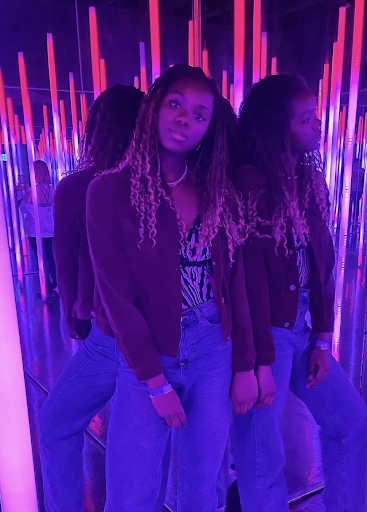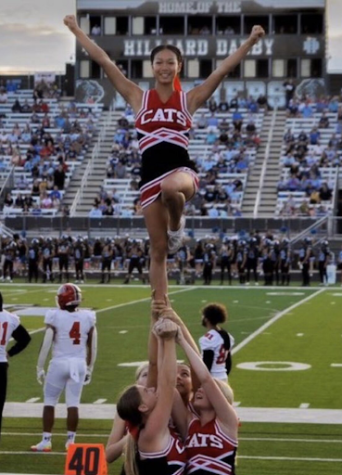 Junior Aurelia Ledbetter has been working hard her first three years of high school. She is a three year varsity volleyball player who enjoys reading her favorite author George Orwell, and hanging out with her friends, whether that's at Alum Creek or going to Friday night football games.
After playing volleyball for the past seven years, Ledbetter has learned some valuable lessons from the sport.
"I've learned from volleyball how to keep moving forward," she said, "not to dwell on my mistakes in volleyball or everyday life."
Although Ledbetter is undecided on whether she wants to continue her volleyball career in college, she hopes to attend one of her dream schools which consist of John Hopkins, Duke, or Northwestern.
She plans to go to college to major in kinesiology or exercise science to become a physical therapist for either children or the elderly.
Ledbetter strives for this because of her love for helping people, exercise, and her interest in the anatomy of the human body.
Her motivation comes in the form of many different people such as her parents and professional American tennis players, Serena and Venus Williams.
"Serena and Venus Williams influence me to work hard," she said. "They taught me that success comes to those who work hard for it."
Westerville South Senior, Leanne Ngo has accomplished many things in her four years as a Wildcat. As a student athlete participating in several sports and belonging to many clubs, Ngo loves to stay busy. 
Ngo has participated in tennis (four years), dive (three years), track (three years), cheer (two years), student council, key club, NHS, and knitting club. "I have to be active," she said, "either that or be around my friends!"
She encourages others to " Do what you love! I've found that when I really enjoy the sport I play and perform much better, and I never want it to end. For the ones you don't love as much, be grateful for the opportunities that the sport has given to you. You don't get to play these sports forever."
Ngo spends her school day traveling between South and Central to take, what she says is her favorite course, Calculus 2. 
"Even though it's challenging, it's a good change of pace for my final year of high school." She said, "Also, seeing all my old friends from middle school is nice!"
After school, Ngo hopes to go to college and possibly pursue a pre-med or biology degree. She hopes she is somewhere out of state doing something that makes her happy.
Ngo's biggest piece of advice to others is "Always be open! There are many new opportunities that will arise!"