Girl's Soccer
After four consecutive losses, the girls soccer team hopes to turn the 2019 season around. Following a tough loss against rival Westerville North to start the year, the team went on to face similar conclusions in games against Hilliard Darby, Worthington Kilbourne, and Reynoldsburg. 
But Kayla Kozik, senior team captain, is hopeful the bonds the team has been forming over the past year will be the key to a successful season. She, along with senior captain Ruthie Curry, are hopeful that their team chemistry and unity is what will pull them out of their losing streak. "Our team chemistry is reflected on the field," stated Kozik.  
Both seniors feel confident that setting a good example and being role models for the younger players will lead to more wins. 
Curry reflected on how her relationship with the team has improved over the last year. "I've gotten so much closer to the team, especially the six other seniors," she said. "I love playing with the team."
Regardless, the team will need to work things out, as they have a lot of challenging games ahead of them. "All of our OCC games are going to be tough," said Curry. "Westerville North has a strong team this year, and we respect them; but we know if we play our best, we can compete with them." 
According to Kozik, Westerville Central also poses a threat; Westerville South hasn't beat Westerville Central in over six years, and have only won against Westerville North once in that time. 
Head Coach Mark Wise agreed, saying that both Westerville schools would not only be physically tough, but mentally tough as well. However, Wise stated that while winning games is definitely a goal for this season, the team is ultimately focusing on improving their bond and their understanding of the game. "We are learning the lessons of life through soccer."
However, there's no doubt that the Westerville rivalry games will be important. If the team would be able to pull off a victory against the Warhawks or the Warriors, it might give them the confidence and support from the student body that they need to carry them into a successful end to their season.
About the Writer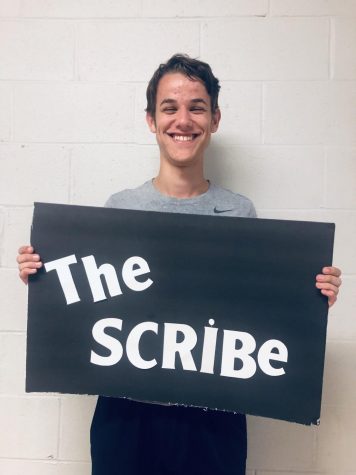 Nathan Gibbs, Sports Editor
Hi, I'm Nathan Gibbs, sports editor for the WSHS scribe. I'm a senior and am a member of the WSHS cross country team as well as the National Honors Society....