COVID-19 knocks out spring sports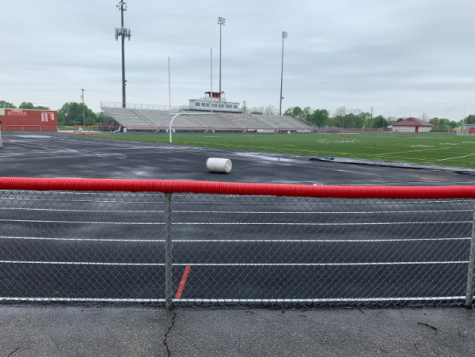 The newest victim in the COVID-19 pandemic is highschool spring sports. As of April 20, Ohio schools have been canceled for the 2019-2020 school year as well as all sports. 
Executive director of the Ohio High School Athletic Association, Jerry Snodgrass said in a message to OHSAA member schools, Principles, and Athletic Administrators that, ". . . Today's announcement by Governor DeWine to close schools for the remainder of the 2019-20 school year also will now result in the cancellation of OHSAA-sponsored spring sports seasons." 
Shotput and Discus team captain Cole Holbrook, a Junior at Westerville South said, "It obviously feels bad for putting in work over the past year just to not be able to show off the improvements I've made since last year." Holbrook throws shot put and discus, and was hoping to make it to at least regionals this year, last year he made it to districts. 
Looking forward, Snodgrass said that the OHSAA will announce adjustments to their regulations, "as uncertainties become realities." The OHSAA is looking at everything, said Snodgrass, and they were looking forward to how eligibility will be affected in the fall, when schools were first closed. They are doing the same now with how summer and fall will be affected by this. 
Before school was canceled for the year, and just out till May 1; Holbrook had said, "If there is a chance I hope they take every opportunity to start the season this summer. We've all worked hard for this season so it'd be worth it to see all that work pay off."
The seniors have been hit hardest by all of this, "Some were trying it for the first time, and others have been so invested in this sport it's really sad that they couldn't have a final season," said Junior Josephine Patil, a pole vaulter. Patil said, "we had a few really good seniors that wanted to push themselves even more this year."  Seniors like Ibukunoluwa Alfred and Makayla Roberts who have already committed to colleges to be track and field athletes, but still wanted to improve before they got there. 
Freshman Zach Ball is a shot put and discus thrower who was looking to improve this year, "I had hoped to make a lot of improvement, more than I already was, and just get my strength up and correct my form," said Ball. "Somewhat, I realized a bit more of how big of a role it played in my life, and it made me realize how much more I miss it now."