Putting the Spotlight on South's Vice Principals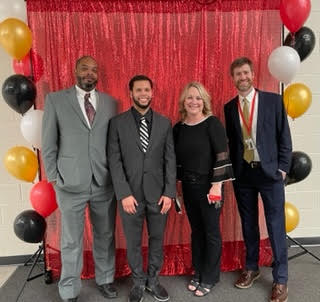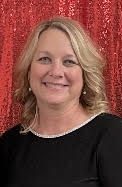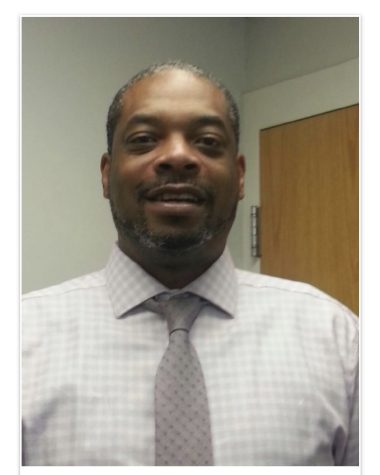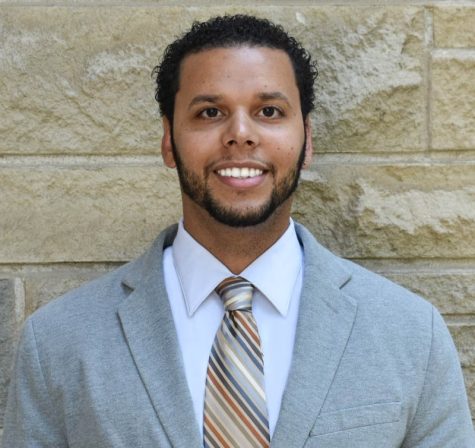 Julie Wilson                           Kiev Lamarr                                         Garrett Carter
Many students at Westerville South either do not know there are three vice-principals or do not know who all of them are. Even students who have been at South for four years do not know all the administrators who represent the leadership team behind Westerville South High School. 
 Julie Wilson is the only female vice-principal at Westerville South. She has held the position for four years.  Prior to joining the administration team, she was the dean of students and previously taught English at South beginning in 1999.  As a teacher, she also led the Scribe for a few years. 
Wilson has a bachelor's in education with a concentration in english from Ohio University, as well as a vocational certification from The Ohio State University. She also has two masters degrees, one in curriculum and instruction from Ashland University and another in administration from Findlay University. 
As a vice principal, Wilson admits there are both pros and cons to holding such a position. She enjoys meeting all of the students but also has to deal with imposing disciplinary actions and prioritizing all of the paperwork that comes with the position. 
After working 22 years at Westerville South, Wilson recognizes what makes South unique; and as principal, Mike Hinze puts it "The best high school in the entire world."
Wilson said, "We have great teachers and great students.  When I go to other schools, you don't see that bond or communication. I think there's great school spirit here, especially with the senior class. Going to football games and seeing everyone cheering and rooting for each other displays an awesome image of teamwork and togetherness."
Kiev Lamarr is another vice-principal at Westerville South. He started in 2019; and prior to becoming a vice principal, he was a middle school assistant principal in Columbus City Schools and before that he taught history and spanish.
Lamarr, believe it or not, always wanted to be a mailman but ended up going to the University of Cincinnati majoring in African American Studies with a minor in Spanish.  Lamarr is now studying at Ohio State to achieve an MBA in education. 
Holding this position at Westerville South,  Lamarr faces advantages and disadvantages to the job. He commented, "I enjoy the interaction with students, helping them with whatever they are dealing with and even having fun with them. Being there for them is what I like most; students are the highlight at South, and I love relating to them on a personal level."
Lamarr wants students to know that he is cool, down-to-earth, approachable, and fair.  Lamarr describes South as a community, which is defined by the diversity South offers.  
 "…definitely the diversity.  I wish we had a more diverse staff, but the students here really diversify the culture with different customs and traditions. Our students are accepting of each other, and we learn from one another. We truly have each other's backs and are a family," he said.
To complete the South family,  vice-principal Garett Carter joined South's administration last year in 2020; and prior to working here, he completed his doctorate at Indiana University in Education Policy Studies and also taught at the university,  teaching college students how to adapt to college life, learn study skills, and understand time management. 
He first obtained his undergraduate degree at the University of Cincinnati, majoring in criminal justice and minoring in business. Then, after teaching English as a long-term substitute at a middle school, Dr.Carter went back to school to get his master's from the University of Cincinnati in curriculum and instruction.
As for his job, Dr. Carter said he most enjoys seeing students grow and overcome their challenges. He commented, "When I see students, it's sometimes because they get in trouble. But when I see them later on, grow and mature, I really enjoy seeing students follow their passions and explore their other fascinations in life."
Dr. Carter said, "I would like people to know that I care about students and this is all for you all. We deal with so much discipline that we forget why we are here and what we are here for. I want to know how I can support students and how they are doing. It's not always a bad thing to be called down to the office, sometimes we just want to know how it's going."
Because Dr. Carter started his position during a Covid year, he has experienced leadership in a situation that no one could be prepared to face. Coming into this year  Dr. Carter said, "As a result of the pandemic, there are some academic and social-emotional needs that students have that aren't met. A challenge coming out of this pandemic will be finding out students' needs and getting them connected."
To describe Westerville South disregarding the Covid year, looking at the school as a whole Dr. Carter says, "I think that South represents a picture of the real world there's diversity socially, economically, culturally; we're just so rich in those areas it's like a mini New York City in Westerville. I think students here will benefit from that exposure." This administration team truly cares and admires the students of Westerville and wants to see them succeed. If you haven't had a chance to talk to any of them, their doors are always open.